27. Oktober 2019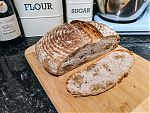 A second, brief post on my quest for becoming independent from commercially sold bread. Where I got tips for free (and then dutifully paid for merchandise), and where to get all the flour you cannot find in your UK supermarket.
After watching too many videos on YouTube by Bake with Jack whilst staying in a holiday apartment without an oven, and after waiting for engineers to have the broken oven at home replaced (how that oven broke is another story), I'm finally back at baking bread.
I relieved I bad conscience I had gotten from watching all these videos with bread baking tips for free by purchasing some fancy bread scraper and a proving basket from Jack's online shop. Then, I followed a recipe for Walnut bread from the Bread, Bread, Bread book. For the third time. Third success, at least by my humble standards.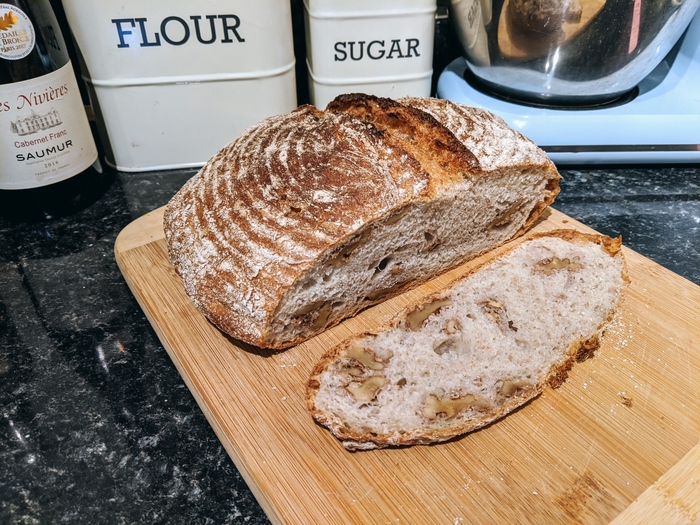 What's next? I'm trying to get some light rye flour, some cracked rye, and some coarse dark rye flour in order to be able to make German Pumpernickel and other sorts of rye bread. I discovered Shipton Mill (which by the looks of it also supplies my employer) in the UK, which has a vast collection of flours for bread making. We'll see how that goes. I'll be back.