4. September 2016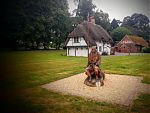 This weekend, I traveled down south from London to participate in the newly setup Andover Trail Marathon. The start and finish was in Enham-Alamein. A place that caught my attention – El Alamein? Historical and personal battles.
These days, I preferably sign up for races in the country-side. They are friendly, quiet, relaxed, not very crowded, and often offer beautiful scenery. This is how I got to Andover in order to participate in the Andover Trail Marathon organized by the Andover Trail Runners.
A few days before the race, I realized that there was no train in the morning that would get me to Andover in time. So I stayed with a sociable & agreeable local family who more or less recently moved to Andover. Clearly, the amount of space in the house was unbelievable from a London perspective (which after 2.5 years has now become also my perspective).
I brought my bike on the train in order to get around and to/from the start line. The trains in England get a lot of negative press, which often claims that they are pricey, delayed, and crowded. There is a great thing about English trains (across train operators): you can take your bike with you at no additional cost. None of these stories I collected when attempting to ride Italian, German, or Swedish trains with my bike.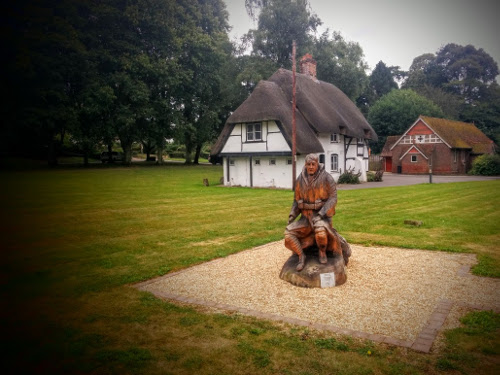 The next morning I cycled to Enham Alamein where the start was. I was curious about the name (remembering vaguely that El Alamein was a significant place in World War II; most likely from Ken Follett's book Key to Rebecca). Indeed, after some quick research I found out that there were major battles happening in WW II [1, 2, 3]. Enham apparently was a rehab place for injured soldiers returning from WW I; after WW II, the Egypt public donated money to Enham as a thank you for Britain's work in defeating the Axis forces in Egypt [4].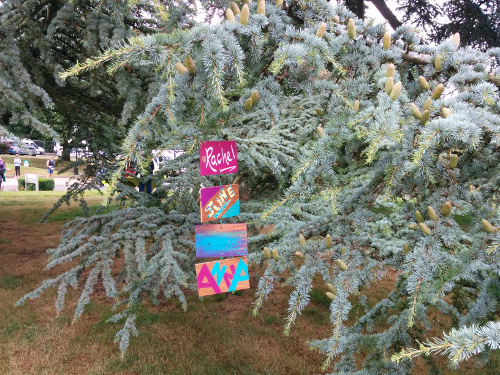 History aside, I felt heavy at he start of this marathon. Fortunately, I managed to find someone running a steady pace and after a while I got into the rhythm. The course was beautiful, mostly trail, few road sections, and less hilly than the Giants Head Marathon. Hence less hiking, more running. We were supposed to visit the Combe Gibbet (a gibbet is a T-shaped structure to hang people – I needed to ask my local & native running buddy to explain), but the route was changed – well, this increased my probability of surviving. The kids waiting for us at the finish, providing us with bling and post-race schwag, were just so genuinely excited and this was a reward in itself for me.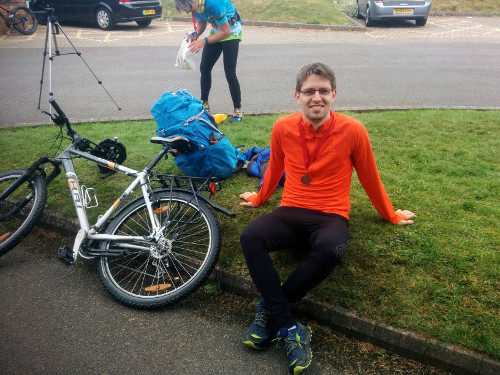 [1] https://en.wikipedia.org/wiki/Second_Battle_of_El_Alamein
[2] Barr, Niall: Pendulum of War: The Three Battles of El Alamein.
[3] Martin Gilbert: Churchill: A Life.
[4] https://en.wikipedia.org/wiki/Enham_Alamein